Jennifer & Allie
"My daughter has been receiving chiropractic care since she was just a few weeks old. Dr. Campbell and his staff are wonderful with her and my entire family. We highly recommend them!"
---
Alexandra
"At other doctors' offices, I always felt rushed and uncomfortable and never saw good results. It is refreshing to know a doctor who cares about the patient. Dr. Campbell really listens to his patients' concerns. He has helped me with severe neck and back injuries, sinus trouble, ear pain and even my headaches. I had been involved in a serious car accident over 12 years ago. I have seen more improvement while under Dr. Campbell's care than I had in the last 12 years while under treatment elsewhere. I feel so much better now and I have a better understanding of chiropractic care."
---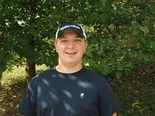 Clint
"I have been coming to Dr. Campbell since I was 16. As a hockey player that has played at many different levels, from high school, collegiate, and pro I've abused my body on a regular basis. Now matter how bad I would get hurt, Dr. Campbell was always able to fix me and get me back into performing shape quickly. My life would be a world of pain if it wasn't for his chiropractic care. Thank you!!"
---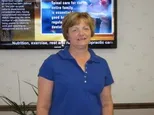 Kathy
---
Suzanne
Forty years ago, I had severe headaches, went to my PCP and he recommended that I see a chiropractor. My employer at that time suggested Chiropractic Associates of Pittsburgh and that is where I have been for all these years. Dr. Jim and Dr. Donna have gotten me through headaches, back pain, leg pain, sinus pain and more. They are my Personal Care Chiropractors (PCC's) and I am very grateful for all the care that I have received from them and highly recommend Dr. Jim and Dr. Donna to the whole world!
---
John
"As an avid golfer, but unable to participate actively, I came to Dr. Campbell with hip and lower back pain problems. After a few weeks of treatments, my problems eventually subsided. Golf was fun again and I was able to compete with my peers. My handicap went from 15 down to a 10. I now see Dr. Campbell twice a month and no longer have to use any painkillers. Feeling good again has brought about a whole new outlook on everyday living."
---
Walter & Lois
Walter states, "I am 93 years old and when I was 14 years old, our family doctor was a chiropractor, so it was part of our life. In later years, when I needed the services of a chiropractor, I was fortunate enough to use the services of Doctor James O. Campbell. That was 25 years ago. Over these years, Dr. Campbell has been a major part in keeping me in good health. Thank you, Dr. Campbell, for your caring and professionalism. I highly recommend the services of Doctor Campbell where your good health is your goal."
---
Peyton
Peyton has been a patient since she was 8 days old. Her mother says "Chiropractic adjustments have helped Peyton sleep better and eat better. They also help her when she has earaches and even bronchitis. She gets 'growing pains' in her legs and the treatments always seem to make her feel better. Peyton sees Dr. Campbell on a
regular basis to stay healthy. It's even to the point that she tells me when she thinks she needs an adjustment! She really enjoys having her spine adjusted and I know Dr. Campbell is helping her grow up healthy."
---

Sandy
"Prior to visiting Dr. James Campbell, I experienced chronic lower back problems. After several adjustments, the stiffness and aches were alleviated. In addition to the adjustments for my back, Dr. Jim used therapeutic soft tissue massage and ultrasound to alleviate pain in my neck and shoulder for the discomfort I later experienced. I do believe I have benefitted from chiropractic care. I have been a patient of Dr. Jim's for over 10 years and he has always been available to see me, even at a moment's notice. His knowledge and care for my health and wellness is exemplary. Thank you, Dr. Jim...you're the best!"
---
Linda
"I first came to Dr. Campbell's office in 1982 after I was in a car accident. I had severe neck and shoulder pain and also headaches. I had been going for physical therapy for a long time and wasn't seeing much improvement. After starting treatment with Drs. Jim & Donna, I finally started getting help for my problems and getting relief from my pain. Several years later, while working as a certified health aide, I was involved in a work injury from lifting a patient. I injured my lower back and once again went to see Dr. Campbell for help with my low back pain. I have always been pleased with the attention and care I receive at their office and highly recommend Drs. Campbell and Knechtel."
---
Kay
"More than just a doctor: Dr. Campbell is a caring friend. I have been going to a chiropractor since I was 14 years old. I'm now 68 years old and don't have a medical doctor, therefore take no medications other than Glucosamine and Chondroitin for my arthritic knees. Dr. Campbell has helped me over the past 35 years with my colds and flu. I have been able to avoid surgery for carpel tunnel and bone spurs in my feet by using chiropractic care. My son had chronic ear infections with tubes put in his ears six times before he was seven years old. I mentioned this to Dr. Jim and he said he could help him and he did. Dr. Jim provided great relief and comfort for my mother's arthritic knees and kept her from becoming homebound for a lot of years before her other severe health problems took her from us. I have recommended Chiropractic care to many family members and friends, all of whom have continued with Dr. Campbell for many years. I could go on and on but it suffices to say that Dr. Campbell and his care have been a highlight in my life. As a friend, he helped my husband and me through stressful and traumatic years after losing our daughter in a car accident. We are on a monthly maintenace program that keeps us so healthy. I call on Dr. Campbell for all my health needs and I thank him for always being there."